OAEM Board Members





Paula-Marie Jannetta -

Tenth President
Paula-Marie Jannetta is an accomplished emergency management and business continuity professional with over fifteen years of experience in the field. She has served in program management and operational response positions in provincial (MEMC), municipal (CEMC), non-government organizations and post-secondary institutions including numerous field deployments in response to domestic and international disasters. Paula-Marie has earned a professional certification in critical infrastructure protection (PCIP), is a Certified Municipal Manager (CMMII), Associate Business Continuity Professional (ABCP) and IMS Instructor. Specializations include EM/BCP program and plan evaluation/audit review, critical infrastructure protection analysis, public-private sector plan integration, multi-stakeholder response protocols and exercise programs. In 2020, Paula-Marie was the recipient of the John Redpath Niagara College Campus Safety Above and Beyond Recognition Award for Operational Excellence for her efforts in developing an emergency management program framework and management roles for Ontario's post-secondary institutions.
Catherine Blair - Vice President
Catherine Blair HBSc, BSc, CEM, ABCP, CMM III-EMP is the Manager of Emergency Management for Alectra Utilities. She is widely known across North America as a leading professional with on-the-ground experience of a wide-ranging number of different emergency events. She has been a guest speaker and trainer at many emergency preparedness conferences over the years. Before joining the Alectra she was the Emergency Management Coordinator for the City of Mississauga, the Emergency Planning Officer for the Toronto Transit Commission. Prior to this she was Technical Representative and Emergency Response Coordinator for a major chemical distributor as a qualified as a Hazardous Materials Technician. She actually started her career out of school working as a chemist in quality control and research laboratories.
Catherine Blair is a graduate for the University of Waterloo with a BSc and an Honours BSc in science specializing in chemistry, and initially graduated from Fanshawe College's Science Laboratory Technology program. Catherine is a Certified Emergency Manager by the International Association of Emergency Managers (coming up to the twenty year mark) and has served as the elected President of

IAEM

-Canada. She represented the Canadian Council on the Global Board of Directors representing our nation with 57 others.
Her emergency management experiences includes; severe weather events, power outages, terrorism, health events (pandemic influenza and SARS), G8/G20 planning, evacuation and shelter, mass fatalities planning, critical infrastructure protection, hazmat, and a broad range of other hazards. In 2021 she was awarded Public Safety Canada's Emergency Management Exemplary Service Award in appreciation for her exceptional service and achievements in the field of emergency management and in 2022 was awarded

IAEM

– Canada's Career of Excellence Award
Vacant - Treasurer and Privacy Officer

BOARD OF DIRECTORS



Daphne Farrell, CRSP, ABCP, CEMC, is a leader in development and implementation of strategic emergency management programs. She continues to specialize in emergency response for private sector companies, municipalities, First Nations communities, federal, provincial, regional governments, and unorganized territories. Daphne is skilled in risk analysis, field deployments, all emergency operations centre (EOC) incident management systems. She provides advice and assistance to senior leaders and emergency managers before, during, and after evolving or declared emergencies. Specialist in community evacuations, host community support, and emergency information management. Drawing on over 25 years' experience as an Environmental Health & Safety Specialist in the chemical industry, Emergency Management Ontario, Field Officer, and a Community Emergency Management Coordinator (CEMC), Daphne continues to be engaged and passionate about Emergency Management. She has successfully worked to simplify emergency management processes through solid strategic alignment, planning processes, legislative compliance, emergency response training, and exercise development and delivery. Provincially certified instructor in Incident Management Systems (IMS) IMS100, IMS200, IMS250, and IMS300, Exercise Design, Emergency Information Management, customized Life Safety & Security Programs and train the trainer modules. In 2022, Daphne was elected to the Board of Directors for the Ontario Association of Emergency Managers (OAEM) as Director of Communities, bringing together industry and government leaders to reflect Ontario's diverse and unique partnerships. EM Canada was founded by Daphne in 2018 - bringing together industry leaders in communities and fostering a "Whole Community Responsibility".
Kevin Bull - Director of Professional Development
An emergency management specialist with over 20 years of experience, Kevin has successfully led Incident Management Teams for Operations, Planning and Logistics Sections responding to small- and large-scale emergency incidents from the Provincial Emergency Operations Centre (PEOC) and has also been deployed many times as a field officer to community Emergency Operations Centres (EOCs) across the province. Experienced in an EOC environment, working with internal and external stakeholders within the Incident Management System structure, Kevin provides advice and assistance to emergency managers before, during, and after emergency events. A specialist in communuity evacuations (including First Nations), host community support, and repatriation of displaced communities, he also has expertise with interoperability, provincial/local public alerting and information management. An approved IMS instructor, Kevin also holds ICS Logistics Section Chief, ICS Supply Unit Leader, IMS 100, IMS 200, IMS 250, IMS 300, IMS 910 and EM 300 certifications.

Kathy Branton, MA. DEM - Director of Membership
Kathy has been working in emergency management for over 20 years, specifically working in the postsecondary sector for 15 years. She is currently the Manager of Business Continuity and Emergency Management at Humber College. Kathy is very skilled at program and plan development and especially enjoys developing and delivering training and managing an EOC during emergency responses. Kathy is an instructor of BEM, IMS100, IMS200 and IMS for the EOC, experienced in exercise design and delivery, is a Certified Municipal Manager (CMM) lll in Emergency Management and as a Security Professional, holds an Associate Business Continuity Professional (ABCP) designation, and is an Honours graduate of Humber College in Advanced Crisis Intervention and Counselling. Kathy holds a Master's Degree in Disaster and Emergency Management from Royal Roads University. Her Master's thesis studied the efficacy and benefit of active attacker training in the postsecondary setting. Kathy is the currently the chair of the Emergency Management, Benchmarking, and the OMMI (Ontario Municipal Management Institute) Accreditation committees of the OACUSA (the Ontario Association of College and University Security Administrators), sits on the board of directors of OMMI and is a member of the International Association of Chiefs of Police Crime Prevention Committee.

Jason Reid, Director of Partnerships

Bio coming soon!

Martin Gierczak - Director of Communications
Martin takes pride in helping businesses and organizations 'bounce back' from shocks but also internalizes growth and development strategies so the organization can evolve and adapt to dynamic and interconnected environments. His expertise ranges from business continuity, crisis management, emergency management, IT disaster recovery, health & safety, wellness, Lean Six Sigma, Agile, Information Mapping, and project management for financial, service, government, and not-for-profit organizations for the past 10 years. His unique methodology in operational resilience encompasses several professional disciplines and synthesizes the framework to be adaptable for organizations to implement regardless of the size or industry to help build more resilient organizations. Martin's paper on operational resilience is published by the Journal of Business Continuity & Emergency Management and titled "How to build more resilient businesses and communities". He is a coalition member of Climate Proof Canada, a mentor with The Forum, the City of Markham's small business digital resilience program, Disaster Recovery Journal, Business Mentors Network, and the Ontario Association of Emergency Managers. Currently, Martin is a professor at Seneca College for Operational Resilience and serves as OAEM's Director of Communications.
Kari Fisher - Director of Education
Kari Fisher found her passion for Emergency Management when she joined the fire service in 2017 after working in the natural gas industry. Kari is a municipal Emergency Information Officer, a college and university education advisor, a volunteer firefighter, Fire and Life Safety Officer, an author of an Amazon bestseller, backyard chicken farmer, homesteader, and a busy mom of two! She graduated from Algonquin College's Emergency Management program with honors and is pursuing a certificate in Emergency Management, Threat and Response Planning from Toronto Metropolitan University. Kari is certified in NFPA 1001 Firefighter 1 & 2, NFPA 1035 Fire and Life Safety Educator, and NFPA 1072 HAZMAT Operations. She specializes in public education and hopes to continue to support her community by embracing every learning opportunity she can, and applying her knowledge both in teaching life safety and in real life scenarios when responding to emergencies.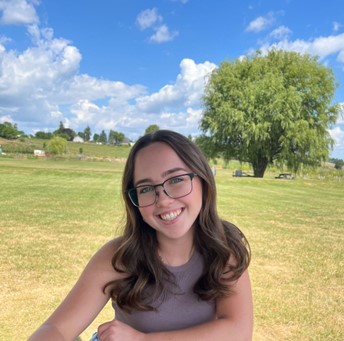 Megan Storozuk, Editor

Megan Storozuk is a second-year student currently enrolled in the English program at the University of Waterloo. She majors in Rhetoric, Media and Professional Communication and minors in Classical Studies. Currently, she is completing her co-operative term as an IT Resource Administrator for Definity Financial. She utilizes her interpersonal skills and creative abilities to allow her passion for writing and editing to flourish. Megan strives to gain writing experience through her volunteer positions as a writer for the University of Waterloo newspaper and editor for the Ontario Association of Emergency Management (OAEM). Ultimately, she wishes to take her writing and editing passion into the field of journalism following graduation. Megan is eager to work with the communications team for OAEM, allowing her to gain new creative experience and develop her skills within the Emergency Managers' realm.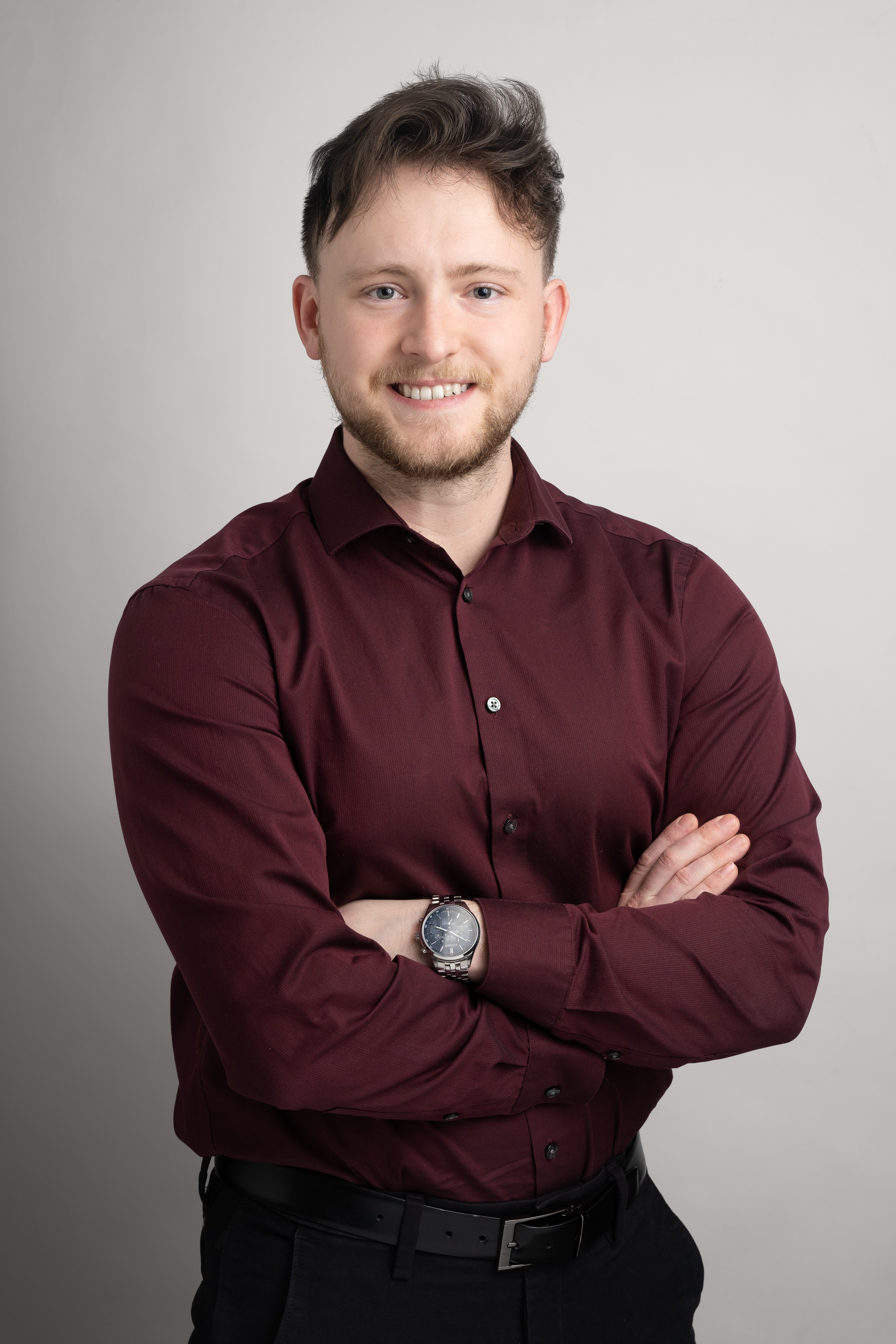 Colin Mander, Editor
Colin Mander is a graduate of the Disaster and Emergency Management program at York University. Currently, he works as a Technical Consultant for LRI Engineering within the Fire Life and Safety division. Developing comprehensive Emergency Response Plans, Business Continuity Plans, Emergency Exercises, and much more for the Private Sector. His career goal is to improve the adoption and understanding of Emergency Management practices throughout the professional environment. Colin is passionate about his work and strives to support equally passionate individuals entering the profession. Colin continues to seek out education possibilities and is certified in IMS 100, 200, EM 200, 125, as well as NFPA 1001, and 472.
Charles-Antoine Duval - Student Board Member

Charles-Antoine Duval is an undergraduate student in Disaster and Emergency Management at York University. He works for QM Environmental as an Emergency Management Coordinator and Responder. Before beginning his studies at York, Charles-Antoine had worked in the private sector as a paramedic supervisor and completed a graduate certificate in Emergency Management at Fanshawe College. As part of this certificate program, he completed an internship with LHSC where he developed a toolkit to assist hospital departments in preparing for full-facility evacuations, a report documenting this project was peer-reviewed and published in the Canadian Journal of Emergency Management. Charles-Antoine is also a volunteer leader with Team Rubicon Canada and has deployed on operations such as Operation Sunshine Strong in Florida following Hurricane Ian.

BOARD SUBCOMMITTEES AND TEAMS

Wilbert Wesley - Lead, First Nations Advisory Team (FNAT)
Kathy Branton - Chair Post-Secondary Institutions Sub Committee
Members of the Student Subcommittee
Andrea Nava-Barrios
Jamie Hvidsten
Willow Althea Kozak-Web