Ottawa Emergency Management Community
Ottawa Emergency Exercise Program Recognized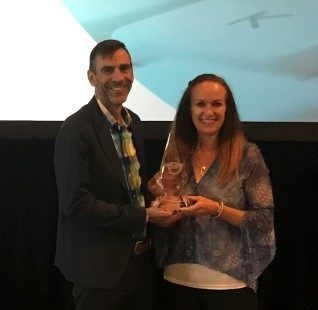 By Jim Montgomery
The City of Ottawa, Office of Emergency Management (OEM) is responsible for the development, implementation and coordination of the City's Emergency Management Program (EMP).
The Ottawa Emergency Management Program exceeds the legislated requirements of the Ontario Emergency Management and Civil Protection Act (EMCPA), and adheres to the internationally developed and voluntary compliance requirements of the Emergency Management Accreditation Program (EMAP).
The City of Ottawa, as the Nation's Capital City, recognized in 2016 that it would be host to national celebrations for Canada's 150th Anniversary of Confederation. In preparation for a multitude of significant special events, training was undertaken to ensure collaboration among all partners and stakeholders in planning for the events. The training was developed and designed to ensure capability and capacity for the events in relation to the identified threats, hazards and risks.
To validate the training, a full-scale exercise (FSX) was developed to validate the capability and capacity of the partners and stakeholders. The concept for the FSX was that there would be numerous operational periods and at least one staffing change.
Identification and engagement of the partners and stakeholders who would fulfill functional roles and responsibilities during the FSX continued, and eventually led to over 31 agencies expressing interest in participating. Of particular note is that there was international, national, provincial and local interest from private and public agencies.
In collaboration with the Government of Canada, through the Canadian Safety and Security Program, with the assistance of Public Safety Canada's National Exercise Program, a proposal for financial funding was submitted. The financial funding was approved with in-kind funding from all of the partners and stakeholders.
The Canadian Army Simulation Centre was contracted to develop, facilitate and evaluate the FSX. Partners and stakeholders provided subject matter expertise, with representatives on the Exercise Design Team (EDT). The EDT was responsible to identify the overall objectives of the FSX, and how their agencies functional responsibilities would support the achievement of those objectives. The focus of the FSX was to validate collaboration among emergency response and management entities in the National Capital, measured by the degree of coordination, cooperation and communication (C3) demonstrated.
Exercise Ottawa C3 took place on Thursday May 4th, and ran for 20+ hours with multiple sites and levels of decision centres (federal, provincial, municipal and private). The initial hazard was that initiated the FSX was an earthquake with cascading impacts and consequences that continued to manifest throughout the exercise. The exercise utilized emergency management subject matter experts from seven Canadian municipalities (Halifax, Toronto, Winnipeg, Saskatoon, Edmonton, Calgary and Vancouver) to evaluate the various decision centres' processes and operations; a first in Canada.
The C3 Exercise was a tremendous success; an After-Action Report was completed, with the observations leading to implementation of corrective actions.
The Office of Emergency Management is making available to members of OAEM the exercise related documentation, please contact Jim.Montgomery@Ottawa.CA