Website Sponsorship Opportunities





Are you a company or organization interested in a promotional opportunity? OAEM's website is your best choice to promote your brand to the emergency management sector influencers and decision makers who matter most to your business. And, it's about so much more than your logo on OAEM's website. It's about gaining valuable business relationships and positioning your organization as a strong supporter of Ontario's emergency management community.
Learn more about OAEM website sponsorship opportunities! Contact administration@oaem.ca
Announcing OAEM's new Website Sponsor: North City Insurance Brokers


For over 40 years, North City Insurance Brokers has provided exceptional savings to professional groups throughout Ontario. North City understands that the unique qualities of professional groups should translate into savings on your personal home and auto insurance. North City is proudly endorsed by many First Responder associations.

Visit: www.northcity.ca

Announcing OAEM's new Website Sponsor: Insurance Bureau of Canada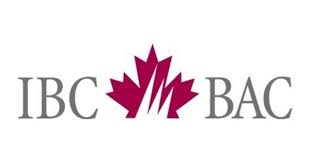 Established in 1964, Insurance Bureau of Canada (IBC) is the national industry association representing Canada's private home, auto and business insurers. Its member companies represent the vast majority of the Canadian property and casualty insurance market. IBC works on a number of fronts to increase public understanding of home, auto and business insurance. Public understanding is also fostered through IBC's five regional consumer centres, where training personnel with years of insurance and government relations experience answer tens of thousands of consumer inquiries each year.

Visit: www.ibc.ca