Anhydrous Ammonia Hazards in Your Community
OAEM Webinar
Session Name: Anhydrous Ammonia Hazards in Your Community; It's not the stuff you buy in the grocery store!
Presenter: Dave Colvin
Host: Katie Subbotina and Jason Reid
Session Description: Anhydrous ammonia is used extensively in our communities and businesses for refrigeration, farming and illicit drug production. Many think of it as what people use for cleaning. This causes a lot of complacency. In fact, this toxic gas can be cause burns, long term health impacts, and even be fatal if inhaled. Large quantities are present in arenas, breweries, cheese and dairy businesses, industrial operations, farms and are transported through our communities. Dave has been involved in two serious incidents and has helped to increase awareness throughout his career. He will also touch on the Fernie BC municipal arena tragedy where three lives were lost.
Learning Objectives:

Discuss a Western University incident, an Ontario municipal arena incident, the Fernie BC municipal arena incident, and view videos from other anhydrous ammonia incidents.

Understand some of the risks and behaviors of anhydrous ammonia.

Discuss the need for preplanning for hazardous materials incidents, especially where your community does not have a HAZMAT team.

Learn about some online resources for responders.


Speaker: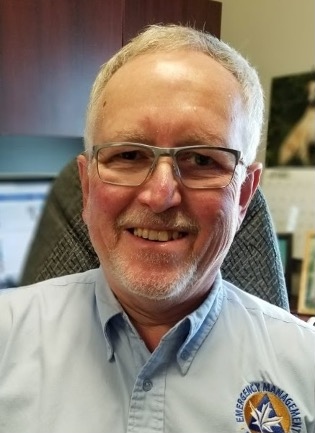 Dave Colvin is a municipal emergency manager with over thirty years' experience in the profession. Dave began his emergency management career in the volunteer sector, which eventually led to working with the Red Cross, municipal emergency managers, and public safety agencies. He used his personal interests to establish Western University's emergency management program and was able to attend provincial courses, the federal Emergency Management College, courses at the Justice Institute of British Columbia, and other training opportunities. He has played key roles emergency management programs in the cities of London and Hamilton, as well as the counties of Perth, Oxford, and Elgin. Dave received a CEM designation in 2013.

Originally Aired: Wednesday April 14, 2021