About OAEM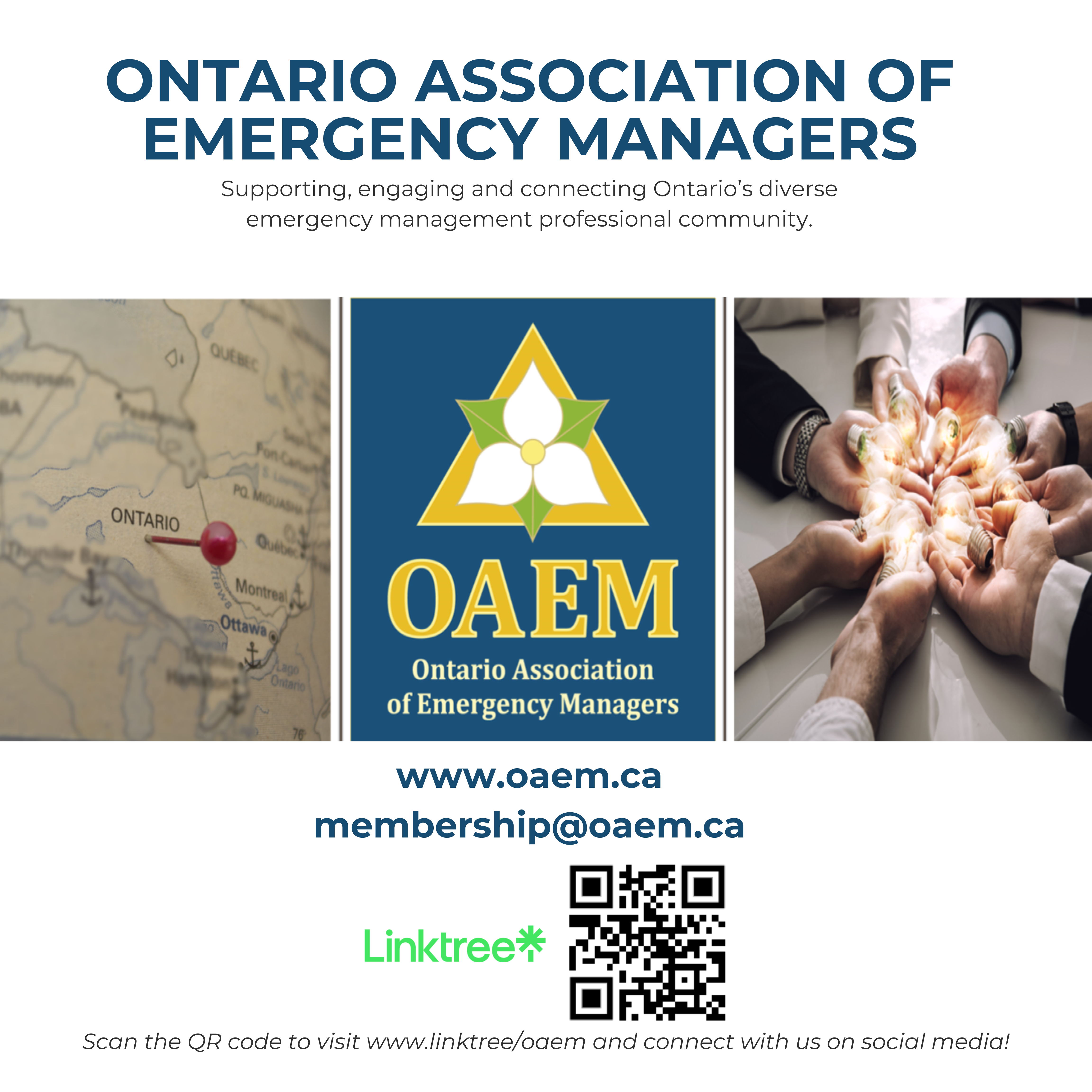 OAEM is Canada's largest volunteer, not-for-profit professional emergency management and business continuity association embracing Ontario's diverse and inclusive public, private, non-government, Indigenous professional and student community since 2001.

Our mission is to raise awareness of the field of Emergency Management and recognition of the critical role of Emergency Management and Business Continuity professionals in protecting lives, infrastructure, property and the environment, and helping to ensure the continuity of operations and critical assets.
Members are the lifeblood of our Association and the reason why we do what we do! OAEM connects Ontario's local emergency management community at a grass roots level, while promoting information exchange, collaboration, networking and professional development opportunities for its members – building relationships across Ontario.
For more information, contact the OAEM Membership Office
Lynn McLarnon, Executive Director
Email: administration@oaem.ca
For media inquires, contact:
Martin Gierczak, Director of Communications
Email: communications@oaem.ca
---