OAEM Spotlight Series - 2024 Total Solar Eclipse
OAEM Spotlight Series - Planning for the 2024 total solar eclipse; Niagara Region's involvement in leading a multi-jurisdictional working group
Session Description:
On April 8, 2024, parts of Ontario will be front row for a rare natural phenomenon: a total solar eclipse. This session will discuss the emergency management implications for jurisdictions under the path of totality and will outline Niagara Region's approach for preparing for this significant event.
Learning Objectives:
Highlight the potential planning considerations regarding a large-scale complex incident caused by an eclipse.
Provide information and recommendations based on best practices that can be applied by other communities under the path.
Showcase the importance of multi-jurisdictional collaboration in planning for a rare event.
Speaker: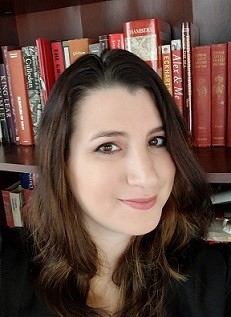 Patricia Martel PhD, CEM, ABCP Manager, Emergency Management, CEMC Niagara Region
Patricia Martel is an experienced emergency management practitioner with a passion for enhancing the profession through the development and implementation of best practices. She has +16 years' experience working for provincial and regional governments. This includes her previous roles at the Office of the Fire Marshal and Emergency Management (OFMEM) where she developed the 2012 HIRA method, which received international acclaim as a best practice. Her current role is serving as the Community Emergency Management Coordinator for Niagara Region.
In addition to her work at various levels of government, Patricia completed a Ph.D. focused on emergency planning for vulnerable groups. She is involved in emergency management activities, including the creation of training programs, across Canada. This includes work with municipalities, Indigenous communities, school boards and a variety of other partners. Patricia has the Certified Emergency Manager designation from the International Association of Emergency Managers.
LINK TO RECORDING
PRESENTATION SLIDES
Originally Aired: August 23