OAEM Webinar Recording - Severe Weather in Ontario
OAEM Webinar
Session Name: Severe Weather in Ontario - Challenges and Solutions
Presenter: Geoff Coulson
Host: Katie Subbotina and Dave Colvin
Session Description: Ontario experiences four full seasons of weather. The province can be pummeled by powerful fall and winter storms capable of producing a messy mix of rain, freezing rain and snow all driven by gusty winds. In the spring and summer, localized and intense thunderstorms can produce damaging winds, large hail, flash floods and tornadoes. The province also shivers through periods of bitter cold in the winter and sweltering heat and humidity in the summer. A good knowledge of current and forecast weather is important for everyday activities and events still days in the future. Yet, keeping up to date on the latest weather trends can be a challenge given the number of sources of information that are available. The presentation will provide an overview of the broad spectrum of extreme weather that can affect the province as well as methods of assessing current and forecast weather issues.
Learning Objectives:
Understand the types of weather that impact Ontario and how to anticipate them

Learn about tools that can provide situational awareness for weather risks

Consider emergency preparedness measures to protect your staff, organization, or municipality

Speaker: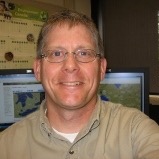 Geoff Coulson
Outreach Officer and Warning Preparedness Meteorologist (R)

Geoff has been a meteorologist for 37 years. While Geoff retired recently, he has returned on a part-time basis to help with outreach to municipal emergency managers and responders.

He worked for Environment Canada for 35 of those years as an operational forecaster, trainer, outreach officer and warning preparedness meteorologist (WPM). As a WPM, he provided a variety of clients with weather information from media to other levels of government and the private sector. He managed the CANWARN storm spotter program in Ontario and sat on the Provincial Flood and Forecasting Committee for a number of years. Since retirement, Geoff has continued to provide weather presentations and has returned to Environment Canada on a part-time basis to help with specific projects. Recently, he began to learn to play the digital piano. His wife is very happy the digital piano has a headphone jack.
Originally Aired: Thursday May 14, 2021